When we present to healthcare providers on the topic of customer service, we always ask, by a show of hands, how many of those in attendance offer customer service training for their frontline staff.
Not a single hand goes up!
That needs to change, for three crucial reasons.
3 Reasons Healthcare Providers Must Focus on Customer Service
1. Increasing Competition for Patients
With patients increasingly shouldering the burden of healthcare costs, they must shop around for care they can afford and that will meet their needs. They can no longer afford to be complacent about who they choose for care.
Accordingly, providers can't be complacent about customer service.
The surge of non-traditional players moving into the healthcare field (walk-in clinics, ASCs, telehealth) means that providers now must compete for patients on a new level. Eighty-eight percent of U.S. hospital and health system executives agree that their organizations are vulnerable to consumer-friendly offerings from competitors like Optum, CVS Health and Amazon.
Just as retailers (online and brick-and-mortar alike) carefully curate and train for their customer service experience, so must healthcare providers. Excellent care is expected. Patient-centric customer service can be a strong differentiator from the competition.
It can also be the deciding factor on whether or not a patient chooses a provider in the first place. In their 2021 Top Health Industry Issues report, PwC's Health Research Institute found that patients are twice as likely to choose or reject a doctor based on staff friendliness and attitude.
2. Customer Service Affects Clinical Care Outcomes
Academic research consistently shows that patient experience is positively associated with a range of important clinical care outcomes. This is true across a wide range of settings, disease areas, outcome measures and study designs.
Patients who feel confident and positive about their healthcare experience are more likely to follow through, and clear, open communication is critical to proper diagnosis and treatment.
Patients with peace of mind about their care are also less likely to experience stress that can impede their recovery.
3. Some of the Biggest Revenue Cycle Issues Are Directly Tied to Customer Service
A lack of effective customer service impacts the bottom line by increasing A/R days and the cost to collect.
How?
Four of the most costly revenue cycle issues are directly tied to customer service at the first point of contact:
Denials (90% are preventable, but only 66% are recoverable)
Lack of correct insurance information
Missing, incorrect and duplicate patient information
Lack of patient understanding relative to their financial responsibility AND available payment options
The importance of getting accurate, relevant information from the patient (demographics, insurance, etc.) and to the patient (bill estimates, patient responsibility/cost of care discussions, etc.) cannot be overstated.
Some of these issues can be solved by better front-end processes and technology that help reduce human error. But there are customer service soft skills involved, too. Frontline staff need to be able to listen well, screen for financial distress using verbal and non-verbal cues, and communicate effectively with stressed, scared and sometimes angry people in order to obtain the necessary information and best help the patient.
How to Create a Winning Customer Service Experience for Patients
There is clearly a case for excellent customer service at healthcare practices. But how can providers implement and maintain it?
1. Hire Smart & Treat Frontline Staff Well
As practices become more patient-centric, hiring for culture fit, soft skills and time management are just as important as the requisite technical and operational skills. Providers should hire frontline staff who:
Are dedicated to creating positive relationships with patients
Understand the correlation between their job and patient outcomes
Can balance automation technology with real human connection to improve both the patient experience and payer reimbursement
Interviews that include problem-solving and critical thinking scenarios can help identify these candidates, while job shadowing during the interview phase can help determine a good culture match. A rigorous training program during the onboarding phase will set expectations for customer service and weed out new hires that aren't a good fit during the probationary period.
Once the right people are in place, providers must continually invest in the growth of their employees to keep them engaged and their morale high. Frontline staff have a difficult job and often feel unheard about the pressures they face. Keep the lines of communication open and provide avenues for regular feedback. Follow up on their observations, challenges and ideas.
As those who interact most directly with patients, frontline staff often have unique insights for improvement. Listening and acting on these insights will go a long way in making them feel appreciated and valued.
2. Follow the Golden Rule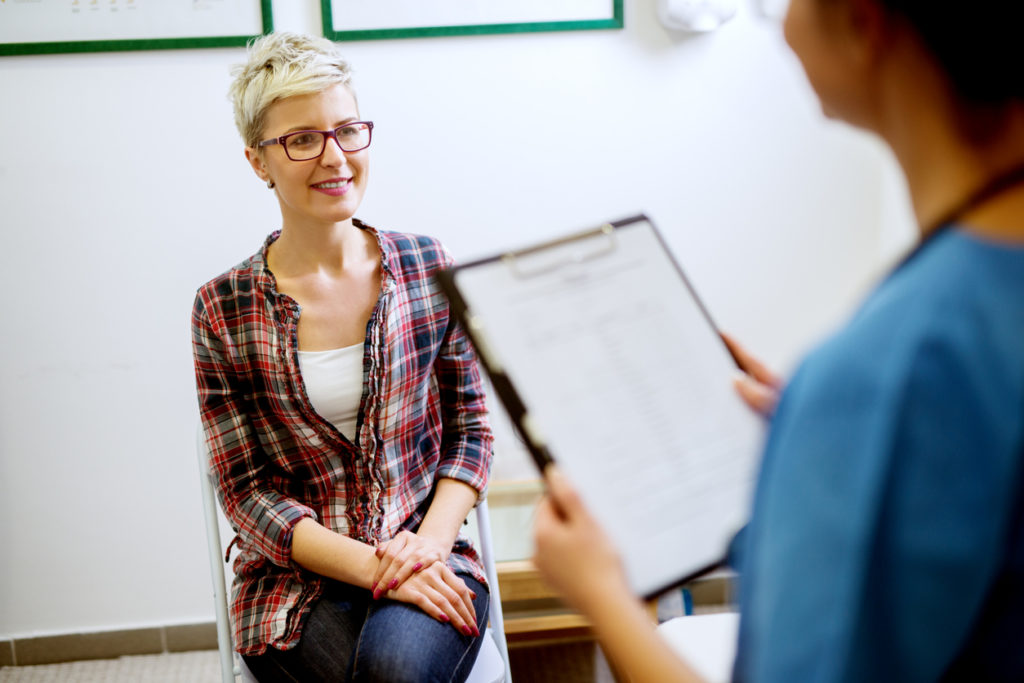 Though healthcare customer service programs may differ from region to region and practice to practice, one principle always applies:

Treat patients the way you want to be treated.
None of us like it when we're out for lunch and our companion is looking at a screen during our conversation, or interrupts us to take a phone call. We don't like it when we are kept waiting at the restaurant because our companion is late and didn't let us know, and we have to keep checking our watch because we're worried about getting back to work on time.
This makes us feel unimportant…not valued…even disrespected.
Why should a healthcare appointment be any different?
Train staff to use patients' names, smile at patients as they walk in the door or approach, make eye contact, and to keep the focus on the patient. If staff is not able to focus on one patient because they must do too much at once, hire more staff and/or explore efficiencies that will cut down on phone calls or streamline the check-in process.
Value patients' time. Patients once had little choice but to wait, but that time has passed with the advent of other options like telehealth. If there is an unexpected delay, let the patient know and provide an explanation and ETA. Most people are understanding so long as there is communication and a plan to resolve the issue.
3. Equip Staff With Verbal and Non-Verbal Customer Service Training
Communication training has a proven positive effect on HCAHPS scores and patient satisfaction scores, and can give staff the tools they need to communicate with confidence even through difficult patient interactions.
Training can take the form of in-person classes, online workshops, interactive/role-playing training, or a combination. A comprehensive training program will teach specific techniques as well as overall verbal and nonverbal communication skills.
For example, our "Disarm With Charm: How to Be a Master Communicator" training course covers these topics:
Negative and positive body language
Speech control and awareness
Making a first impression
Dealing with difficult people and conversations
Active listening
How to listen for content and not delivery
Phrases to avoid
Patient-friendly phrases
Making the transition from relationship-building to problem-solving
How to create clarity
You can learn more about the course here.
4. Continually Reinforce Customer Service Standards & Culture
We recommend the following to maintain a consistent customer service culture:
Training, training, training!
Practice, practice, practice!
Meet as a group
Measure
Adjust
Celebrate success
Customer service training is not a one-shot deal—it requires regular follow-up refreshers, including opportunities to practice the concepts. Managers can also reinforce standards and culture with a short stand-up meeting each morning to share best practices, brief frontline staff about important changes and goings-on, and get energized to interact with patients.
Making the case for excellent customer service is easier with data to back it up. Set measurable goals for staff and adjust as needed. For example, set a target waiting time or patient retention goal. When staff hits those goals, share the wins! When frontline staff can see how their hard work plays into the wellbeing of patients and organizational success, they are more likely to stay engaged.
People who go into the healthcare field often do so because they have a desire to help others and make a difference. Ask staff to share their patient wins and give credit often. Share positive patient reviews that name individual employees or the staff as a whole. This will go a long way in helping staff feel good about their jobs and motivated to keep up the good work.
5. Train Staff to Identify Cost Distress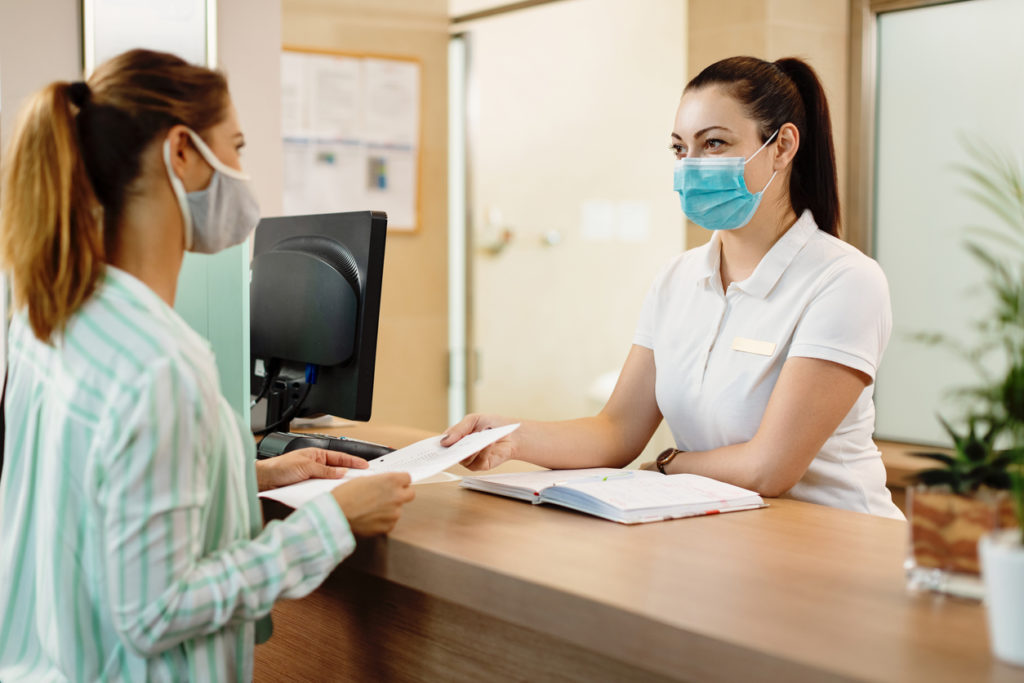 There are a number of different tactics providers can employ to identify cost distress. Some providers have found success using a series of screening questions, while others use scripted cost of care conversations that identify verbal and nonverbal cues from patients. From there, staff can help set up a payment plan or financial aid if appropriate.
You can read more about this topic in our articles: "Improving the Patient Financial Experience" and "Patient Friendly Revenue Cycle: Transparency in Billing."
Improve Your Patient Experience With RevCycle
We offer several healthcare customer service skills training courses to help your staff create a winning patient experience. You can see course descriptions on our Training page.
From patient financing options to communication training, RevCycle offers a variety of solutions to increase cash flow, reduce collection costs, and improve patient satisfaction and loyalty.
Send us a message or call 888.576.5290 to schedule a phone consultation at your convenience. We're happy to address any revenue cycle concern!