Netback Performance Guarantee
Our GUARANTEE is simple:
We will provide a greater "Netback" than any competing agency at any price, or we will pay you the difference. Guaranteed. Period.
Our competitors use a strategy of attracting potential clients by advertising low commission rates. However, these companies actually cost more than RevCycle.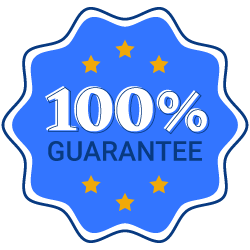 In the example chart, both the commission rate and the commission dollars paid to Agency 2 are lower. At first glance this would lead you to believe that Agency 2 has a better price.
But after a closer look, you will see that Agency 2 actually cost the provider $1,012,800 more than the cost of Agency 1. This is calculated by taking the total collections achieved by each agency and then deducting the commission dollars that would be paid to each, thereby arriving at the dollars actually returned to the provider, called "Netback."