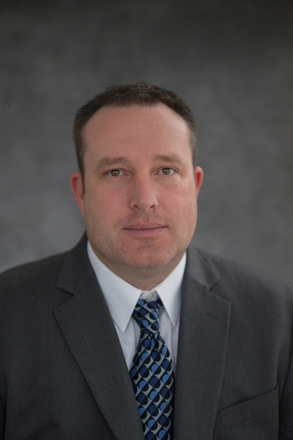 Brent Bergman
President & CEO
Brent has served in multiple roles throughout his 20+ years in the collection industry – from Collection Manager to Director of Client Services, and from IT Manager to Chief Operations Officer. This diverse experience has been invaluable in shaping his approach toward leading RevCycle as its President & CEO. He brings a tech-savvy approach to revenue cycle management, focusing on patient billing and collections that drive results by integrating strategy with technology.
Brent takes a hands-on approach to building partnerships by working directly with our clients and sharing his expertise with revenue cycle processes. This approach provides our partners with additional value while our collection staff maximizes their receivables.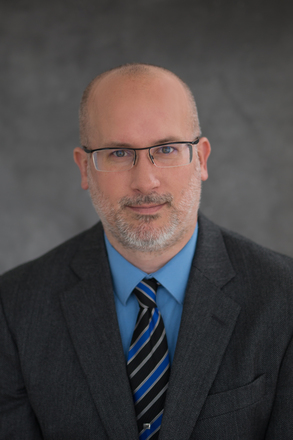 Richard (Rick) Reeves Jr.
Chief Operating Officer
Rick brings over 20 years of revenue cycle experience from both third and first-party perspectives to his current role as the Chief Operating Officer for RevCycle, Inc.
During his tenure with RevCycle, Rick has worked in several capacities including Collections Manager, Business Analyst and Client Services. In his current position, Rick is responsible for managing the Information Systems Department including our Software Architects and Programmers. Rick works very closely with our Product Management and Client Services teams to help set product evolution and direction in order to best meet the needs of our clients and create efficiency for our production staff.
Rick's varied experience and consultative mindset allows him to provide additional insight as he shares industry best practices around all processes within the revenue cycle when discussing solutions to our client's questions or concerns.
Scott Hopperdietzel
Client Relationship Director
Scott brings more than 20 years of customer service experience to his role as Director of Client Relationships. During his tenure with RevCycle, he has had the opportunity to work in many different areas within the organization including the collection floor, quality assurance and client services. This exposure to multiple areas gives him the irreplaceable knowledge of how our various departments interact and he is able to leverage that awareness to quickly meet the needs of our clients.
As Director of Client Relationships, Scott is responsible for building, maintaining and strengthening our partnerships. His communication with clients is key to understanding their goals and achieving their objectives.  Scott's experience allows him to offer our clients proactive solutions and to quickly resolve client concerns when they arise.
In addition to his dedication to RevCycle, Scott is active in ACA International and volunteers in a leadership position with the Marshfield Area United Way.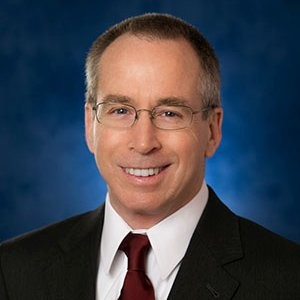 Edwin (Skip) Herbert
General Counsel/Chief Compliance Officer
Skip is the chief legal and compliance officer for RevCycle. He is responsible for the management and oversight of all legal, regulatory, compliance and government affairs for the company and its affiliates. Skip's career spans more than 40 years, during which he has been General Counsel and Chief Compliance Officer for a large public debt buyer, General Counsel for two public bank holding companies, a managing attorney for a large regional bank holding company, and a partner in the financial institutions practice group of an Am Law 200 law firm. Skip has extensive experience in consumer financial services compliance, banking and finance, government affairs and regulatory matters, including extensive exposure to the CFPB, FTC and state financial services regulatory agencies.
Skip obtained his J.D., with honors, from the Ohio State University Moritz College of Law and obtained a Bachelor of Arts degree, with honors, from the University of Notre Dame. He is a member of the Wisconsin, Michigan, Ohio (inactive), Illinois (inactive) and California bars.
Skip spends his free time with his wife, their children and grandchildren, enjoys working in the yard and is an avid handball player and fan of all Notre Dame sports.
Valerie Weichelt
Director of Finance / Administrative Support
Valerie began her career with RevCycle as an Administrative Assistant in May of 2007, and quickly became an indispensable part of the team. Since then, she has worn many hats within our organization, always with exceptional performance and a Can-Do attitude.
From Administrative assistant, she moved to Executive Assistant (while also cross-training in the Finance Department), then to Administrative Support Supervisor and Employee Development Specialist for several years. During her time as  Employee Development Specialist, she was responsible for training all five of RevCycle's support departments and handling employee onboarding, among other tasks.
 Currently, Val manages three departments (Finance, Cash Application and Administrative Support) under the title of Administrative Support Manager while still finding time to serve as Executive Assistant to the President. In her spare time, Valerie enjoys spending time with her family as well as crafting, crocheting, embroidering and playing cards.