As everyone in healthcare is aware of now, patients are the new payer. They are struggling not only to afford their medical bills, but to plan for or even understand them. Healthcare is increasingly consumeristic, yet the patient financial experience has not kept pace with the advances in retail. That has an impact not only for patients, but for providers, in the form of delayed payments and lost loyalty.
A patient friendly financial experience is no longer optional when it comes to driving prompt payments and fostering patient satisfaction. It is now a necessity.
What do patients want in a patient financial experience? How does this compare to what providers typically offer?
Accurate Pre-Service Estimates & Price Transparency
Now that patients are financially responsible for a larger portion of their healthcare costs, they want to know how much their services will cost ahead of time. Unfortunately, their questions about price are often met with an "I don't know." According to a 2019 report conducted by Survata on behalf of Cedar, 60% of patients said they have requested a price estimate before receiving care, but 51% couldn't get an answer easily or accurately.
The challenge lies in the traditionally siloed approach to healthcare. Doctors order the procedures but don't have any idea how much they cost—and, as the patient's primary contact, they are often the ones asked. Insurance agents and hospital staff may try to give estimates, but they aren't in contact with one another, so the estimates are often couched in uncertainty. They are also often inaccurate, leading to patient mistrust. Online sources can give general estimates, but can vary widely due to the patient's location, insurance coverage, and other variables.
When the patient is then presented with an out-of-pocket bill that he or she can't pay, both the patient and provider lose. The patient has a poor experience and struggles to pay (or gives up on paying altogether), while the provider is left holding the bag.
Ultimately, patients want healthcare pricing that's as upfront as retail. They want to know how much they will pay out-of-pocket, and what they will get for that price. While that may not be entirely possible due to the complexities of healthcare and insurance reimbursement, there is much room for improvement.
Solutions include:
Personalized out-of-pocket cost estimates prior to service (ideal)
Financial counseling prior to service (ideal)
Pricing for common procedures available online and by phone
Online cost estimators
In her HIMSS19 presentation, Leah Dixon from CHRISTUS Trinity Mother Frances shared her organization's success in improving the revenue cycle through pre-service financial counseling. They focused on "breaking down the revenue cycle siloes" by engaging "physician champions" and moving financial conversations to the beginning of the revenue cycle rather than waiting until the back end. The goal was to have those conversations prior to or at the time of service.
The results were impressive. Dixon reported that 40 to 50% of all patient money now comes in prior to or at the time of service.
"We have a goal in our office to get to where if we have to send a statement, it's a failure—that for any scheduled service we should be getting that money up front," she said.
Flexible Payment Plans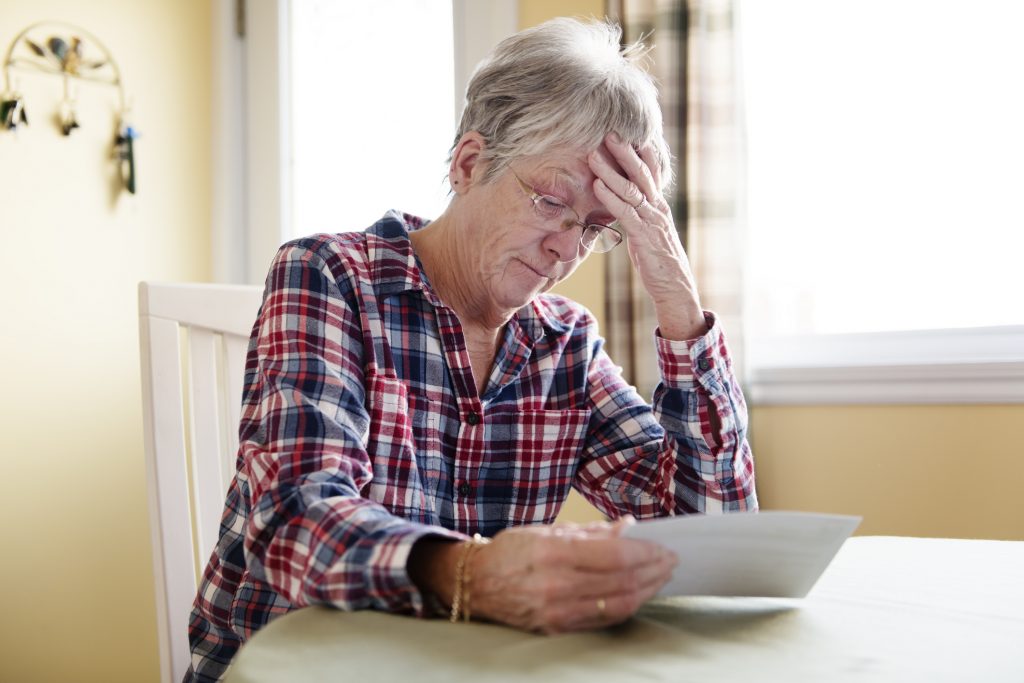 The reaction of many patients upon receiving their bill is: "How do they think I'm supposed to pay this?" Traditional medical bills require the balance within 30 or 60 days, and the truth is that many patients simply don't have the money on hand.
In an oft-cited statistic from the Federal Reserve Board, 44% of Americans don't have $400 for an emergency. Ipsos Public Affairs reports that 55% of Americans have received an unaffordable bill.
One solution? Flexible payment plans. In the Survata report, an overwhelming 83% of patients wanted flexible payment options for larger medical bills. However, most providers don't yet offer them.
There are several options for patient financing, including medical credit cards, externally funded loan programs, and internally funded loan programs/medical lines of credit (MLOCs). Our article on patient financing program options breaks down the pros and cons of each.
For any patient financing option, ease of enrollment is key. A lengthy application and complicated eligibility hampers patient participation. Think of the changes made in retail in terms of store credit card applications. What was once a lengthy process has been pared down to a simple pre-approved process that can be completed in minutes at the checkout. The same principles can be applied to healthcare financing plans.
Providers can also tailor solutions by bill balance in order to drive payments. For example, a bill under $400 may not require installment payments, but simply an easy self-service payment tool. Bills from $400—$1,000 (the amount at which many Americans have to borrow) can have payment installments available, with options for duration based on income. For bills greater than $1,000, patient financing options can come into play.
Easy-to-Understand Consolidated Billing Statements
Traditional patient billing is anything but patient-friendly. Between the explanations of benefits that state "this is not a bill" to the billing codes, changing balances and hospital jargon, they are rife with confusion for the average person. Many patients don't understand their bill or think the total may be a mistake. Some try to call the provider or insurance company, and often receive incomplete answers. Still others do nothing at all. In a 2016 Mad*Pow survey, 40% of patients acknowledged ignoring a confusing bill to see if it would "clear up over time."
Patients may also receive multiple separate bills from one healthcare encounter—one from the hospital, one or more from individual doctors, one or more from medical labs, etc. These bills may come months after patients pay what they thought was the entire bill. That's a recipe for missed or delayed payments, which leads to increased collection costs.
The answer? Consolidated billing statements with explanations in layman's terms.
As per the Survata survey, 50% of patients want patient-centered and understandable bill explanations, and 41% expressed interest in consolidated bills or statements.
A true combined guarantor billing statement should include all balances owed by a consumer to a single health network, and should include both facility and professional charges spanning all facilities. It should be tied directly to all other elements of the provider's self-pay collection efforts.
RevCycle's HealthCare Business Services (HBS) division has developed a custom software package which not only produces combined guarantor billing statements, but also has the basis for a combined guarantor workflow. The result is that the overall patient responsibility balance collection efforts are in harmony with the patient's experience. Read more about RevCycle's combined guarantor billing statements here.
Improved Digital Payment Options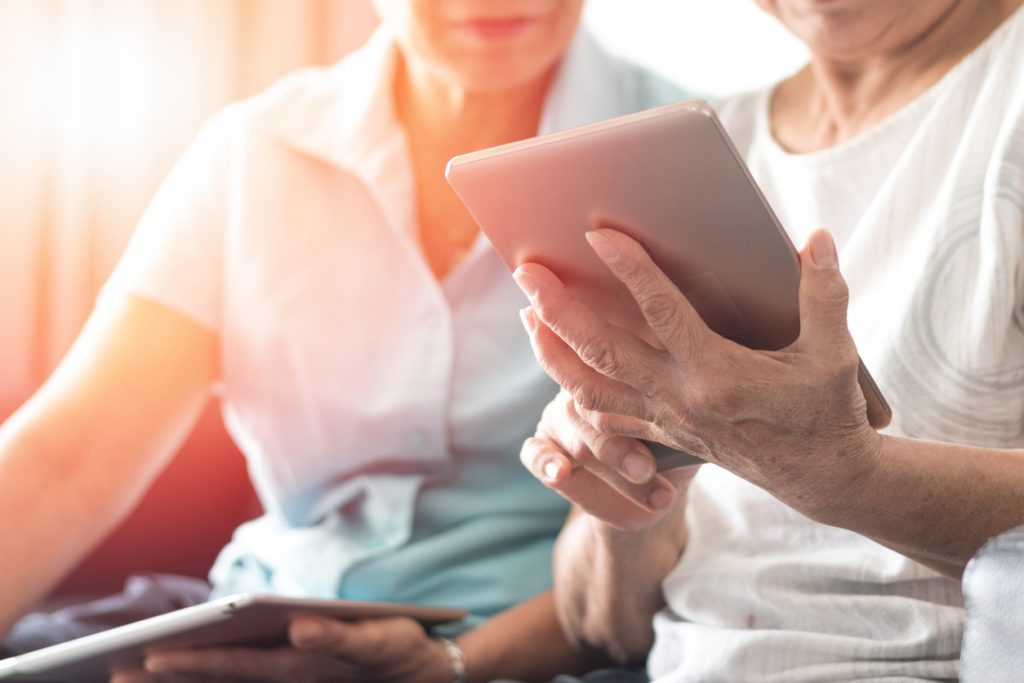 Consumers today expect flexibility in the ways they pay for goods and services, especially online. Retailers such as Amazon have perfected ease-of-payment methods, such as one-click ordering, to drive sales.
Healthcare providers can also drive prompt payments by increasing and improving their self-service digital payment options. If not at POS, most patients want to pay quickly online. Most providers do now offer online payment, but the programs frequently are not mobile or user-friendly. Healthcare providers can take a page from retail's book in implementing features that drive conversions (payments), such as predictive text, pre-filled forms, and mobile-friendly layouts.
Ways to Measure the Patient Financial Experience
It is possible to measure patient payments on a balance sheet, but is it possible to measure the patient financial experience? The answer is yes. Here are several ways to gauge the patient experience before, during and after receiving care.
Old-Fashioned Listening and Watching
While digital metrics are important, there is still great value in the old-fashioned powers of observation. From worried expressions to grumbles of "I didn't think it would cost this much" when handing over the credit card, patients give verbal and non-verbal feedback every day. Patient-facing staff are a treasure trove of crucial information. Providers can implement a mechanism by which staff can share their observations, whether through a feedback forum, formal reporting, or regular meetings.
Patient Reviews
Healthcare is so personal that patients (and their families) have heightened emotions that make their way into their online reviews. There may be extenuating circumstances that the patient doesn't understand. This may lead providers to look upon these reviews with a grain of salt. However, online reviews shouldn't be ignored, but rather looked upon as valuable feedback on the patient experience.
Online reviews are not only a source of feedback on the patient experience but are more important than ever in driving patient healthcare decisions.
According to a 2016 Pew Research survey, patients are over three times more likely to say that reviews from other patients are a key factor in their decision-making versus quality ratings. In the Survata study, 55% of patients consulted online reviews before accessing healthcare, and 44% cited online reviews as the top influencing factor when accessing healthcare.
KPI Reporting
Every step of the revenue cycle produces data that can help drive decision-making to improve the patient financial experience. Measuring and monitoring the right key performance indicators (KPIs) can provide invaluable insights.
For example:
Ratio of statements to visits can give insights into how much is collected at the time of service
Ratio of statements to phone calls can give insights into whether patients understand their bills—if they do, they don't need to call
Ratio of statements to online self-service payments can give insights into whether patients understand their bills—if they do, they will pay promptly on their own
Ebill open rates can give insights into patient engagement and whether they believe communication from their provider is important
In her presentation at HIMSS19, Leah Dixon noted the importance of measuring the patient financial experience. "You also have to find ways to measure patient financial experience. Find some KPIs and build a dashboard that would give you insight into that," she said.
Reap the Benefits of a Patient Friendly Financial Experience With RevCycle
From patient financing options to better billing, RevCycle offers a variety of solutions to increase cash flow, reduce collection costs, and improve patient satisfaction and loyalty. Send us a message or call 888.576.5290 to schedule a phone consultation at your convenience. We're happy to address any revenue cycle concern!