Healthcare collections litigation is increasingly in the news and on the minds of providers and patients alike. With rising costs and more Americans on high-deductible health plans (HDHPs), the patient burden of healthcare has skyrocketed to 40% or more. Uncompensated care has skyrocketed in tandem, causing huge problems for providers. This leads to an uncomfortable question: should providers sue patients for unpaid medical bills?
There is not a single healthcare provider anywhere who wants to do this. That said, with rising costs cutting into already paper-thin margins, the healthcare industry faces an urgent need to aggressively reduce expenses and increase revenue. According to a 2018 survey by the American College of Healthcare Executives, financial challenges ranked No. 1 on the list of hospital CEOs' top concerns—outranking governmental mandates, patient safety, and personnel shortages.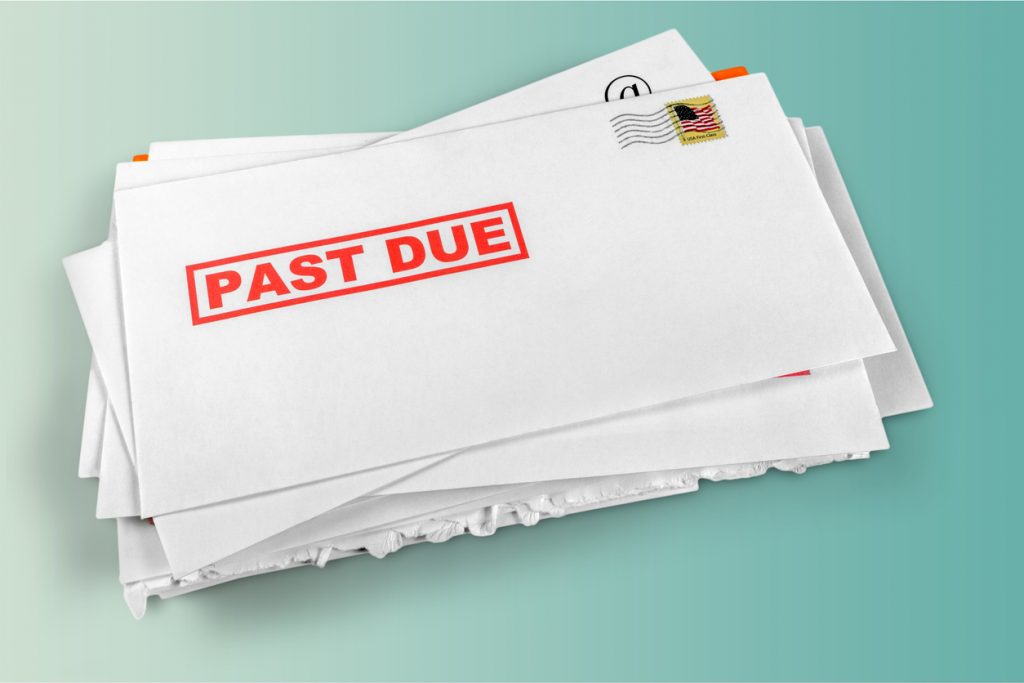 As a result, an increasing number of healthcare providers are taking patients to court in an attempt to recoup the rising bad debt in their debit columns. Even if successful in court, this practice has led to a corresponding increase in negative press.
This begs the question: Is healthcare collections litigation always a bad idea? Is there simply too much risk of negative publicity and of harming patients who legitimately cannot pay? Or is there a way to handle medical debt litigation in a way that accurately separates those who can't pay from those who can but choose not to?
Let's look at the pros and cons of healthcare collections litigation.
Part I: The Case Against Medical Debt Collections Litigation
There are two main arguments against medical debt litigation:
Stress and financial harm to patients who can't pay
Negative press related to the above
There's a reason this issue is so often front-page news. Medical bills and high out-of-pocket costs are very much in the public consciousness. Healthcare costs are political talking points on both sides of the aisle. The press will go where the stories are, resulting in investigative journalism and human interest pieces on the real-world effects of high medical costs.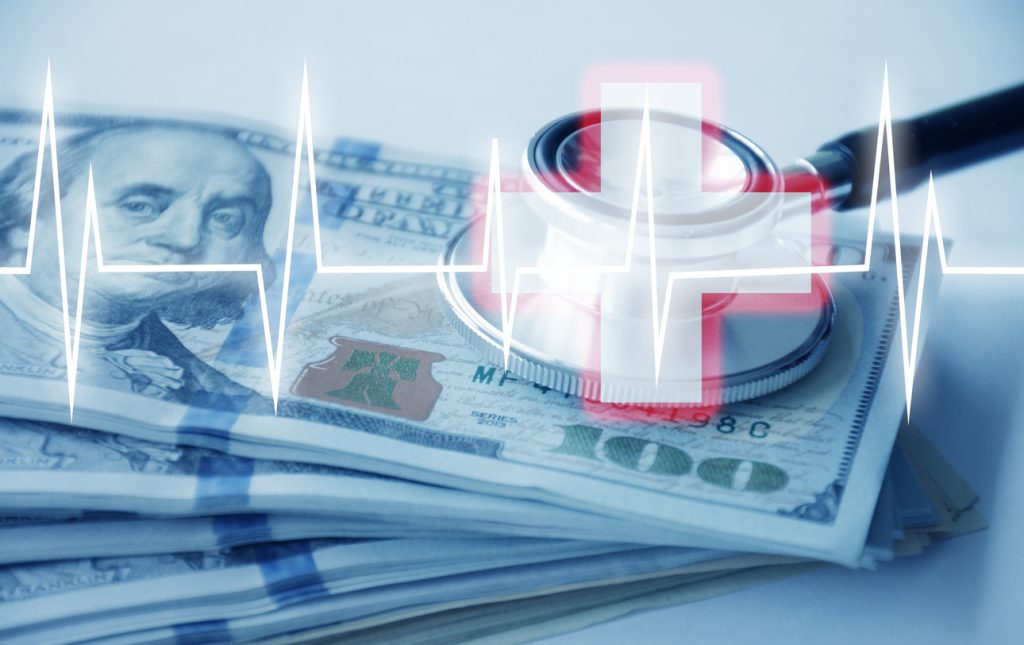 Often, these stories highlight patients who are struggling with garnished wages, potential loss of property or foreclosure, or even bankruptcy due to medical debt. In some cases, the negative press caused the healthcare provider to suspend collections and/or reevaluate their policies.
Here are some recent examples from 2019:
1. A large Tennessee nonprofit hospital system suspended its debt collection lawsuits following an investigation by MLK50-ProPublica. The system had filed 8,300 lawsuits over five years, including lawsuits against its own employees. The article stated that the system's financial assistance policy, unlike many others, "all but ignores" patients with any kind of health insurance, no matter the out-of-pocket costs.
2. A Virginia not-for-profit hospital announced it would suspend its healthcare collections litigation following an NPR story that covered its practice of wage garnishment. Before the suspension, the hospital sued so many patients, the district court reserved a morning each month just for those cases. On the court date profiled in the story, only a handful of the 300 summoned patients showed up; those who did not had default judgements made against them, meaning their wages could be garnished. Some of the patients profiled in the story said they didn't know they were being sued until the garnishment or didn't know what the unpaid bill was for.
3. A large Virginia nonprofit hospital system made the news with an investigation into its debt collection practices. Over six years ending in June 2018, the health system and its doctors filed 36,000 lawsuits against patients for a total of more than $106 million. The health system seized wages and bank accounts and put liens on property and homes—forcing some families into bankruptcy according to the investigation. The investigation also found that the hospital had the most restrictive eligibility guidelines for patient financial assistance of any major hospital system in Virginia.
4. A New Mexico for-profit hospital was the subject of a chapter in the 2019 book "The Price We Pay" for its aggressive collection tactics and the fact that as the only hospital in a 40-mile radius, patients don't have other options for care. After CNN and The New York Times contacted the hospital, it announced changes to its collection policies.
This has led many industry experts to advise hospitals against suing patients for medical bills, or at least to seriously reconsider their policies. In an interview for a June 27, 2019 Advisory Board article, National Consumer Law Center staff attorney Jenifer Bosco argued that overly ambiguous IRS requirements around financial assistance for nonprofit hospitals are part of the problem. There are few solid rules in place about checking patients' financial assistance eligibility. Furthermore, she says, even in cases where hospitals can legally sue, "the question is whether that's something that they should be doing."
Part II: RevCycle Counters the Narrative on Healthcare Collections Litigation
At RevCycle, we have a different take on the issue of medical debt collection litigation. We believe a properly executed litigation strategy is a key piece of the revenue cycle, capturing dollars otherwise lost while simultaneously avoiding the negative stereotypes surrounding healthcare collections litigation.
Two important points about our healthcare litigation strategy:
Litigation is used only as a last resort after all other traditional collection efforts have failed, and only then on those who can afford to pay but choose not to.
Efforts to establish payment arrangements are continued through the litigation process, and if successful we immediately suspend the process. Nearly one of every four (24%) of RevCycle accounts recommended for litigation are paid during the pre-legal phase.
Benefits of an Accurately Targeted Collections Litigation Strategy
We've already touched on why this tactic is one of our key strategies to revenue cycle optimization. Here is a more detailed summary of the benefits of an accurately targeted litigation strategy.
1. Point blank—it's fiscally responsible. In an industry with operating margins as razor thin as healthcare, providers can ill afford to leave revenue on the table.
2. Proper patient segmentation avoids the negative stigma. We only recommend litigation against patients with the ability to pay who have refused to do so, and only if the judgment is likely to result in payment without interfering with the patient's ability to maintain the necessities of life above the federal poverty guidelines. We do NOT recommend litigation when it will force a patient into foreclosure or bankruptcy.
3. It helps prevent the financial burden of unrecouped funds from being spread across other payor segments.
4. Receiving a judgment doesn't always secure immediate payment but it does expand debt collection options, including the Statute of Limitations.
Non-legal – 6 years
Judgment lien – 10 years
Legal judgment – 20 years
Here's an eye opening statistic highlighting how much revenue may be lost by completely disregarding litigation:
In many cases up to 40% of clients' total bad debt recoveries come from accounts in the pre-legal and legal phases of collections, despite those accounts representing a small portion of their total collection inventory placed with RevCycle.
Can you afford to leave up to 40% of your bad debt recovery dollars on the table?
This statistic also serves to demonstrate the high level effectiveness of our due diligence validation. As previously noted, we only select accounts for litigation in which the patient has the ability to pay but chooses not to. This cannot be overemphasized!
Our bottom line is that a well executed litigation strategy increases your bottom line without the negative repercussions. We always pay the upfront cost of legal action and only recover those costs when the account is satisfied. We identify for litigation only the appropriate cases.
Also, because the best way to handle healthcare collections litigation is to prevent it, we offer options for patient financing. Our Medical Line of Credit (MLOC) services give your patients the opportunity to make reasonable payments over months or years, turning potential bad debts into paying accounts. It plugs the gap between short-term payment plans and financial assistance candidates—one of the key problems described in the investigations and stories above.
If you want to learn more about our unbeaten, performance-guaranteed collections, send us a message or call 888.576.5290 to schedule a phone consultation at your convenience. We're happy to address any other revenue cycle concerns as well!