Welcome to the RevCycle Virtual Booth
Who We Are
(in 30 Seconds or Less)
Optimize all your revenue cycle processes quickly, affordably and efficiently! With a comprehensive suite of revenue cycle products and services, RevCycle gives healthcare providers the opportunity to partner with a single vendor.
Today's collection call is tomorrow's patient. We treat your patients with the dignity and respect they deserve during each phase of the revenue cycle.
Partner with RevCycle to:
Alleviate the burden and stress on your staff
Free your staff to focus on patient care and core competencies
Increase recoveries—more dollars back in your bottom line!
Drive prompt payments with system-wide combined guarantor billing statements
Reduce A/R aging
Reduce administrative, technology and collection costs
More easily adapt to industry changes
Enhance your patient experience and retention
Increase cash flow
Reduce risk
Improve operational performance
Just want to grab some brochures? Here you go
Plus, get entered to win a $100 Visa gift card for each item you download!*
*Winner will be notified via email July 8th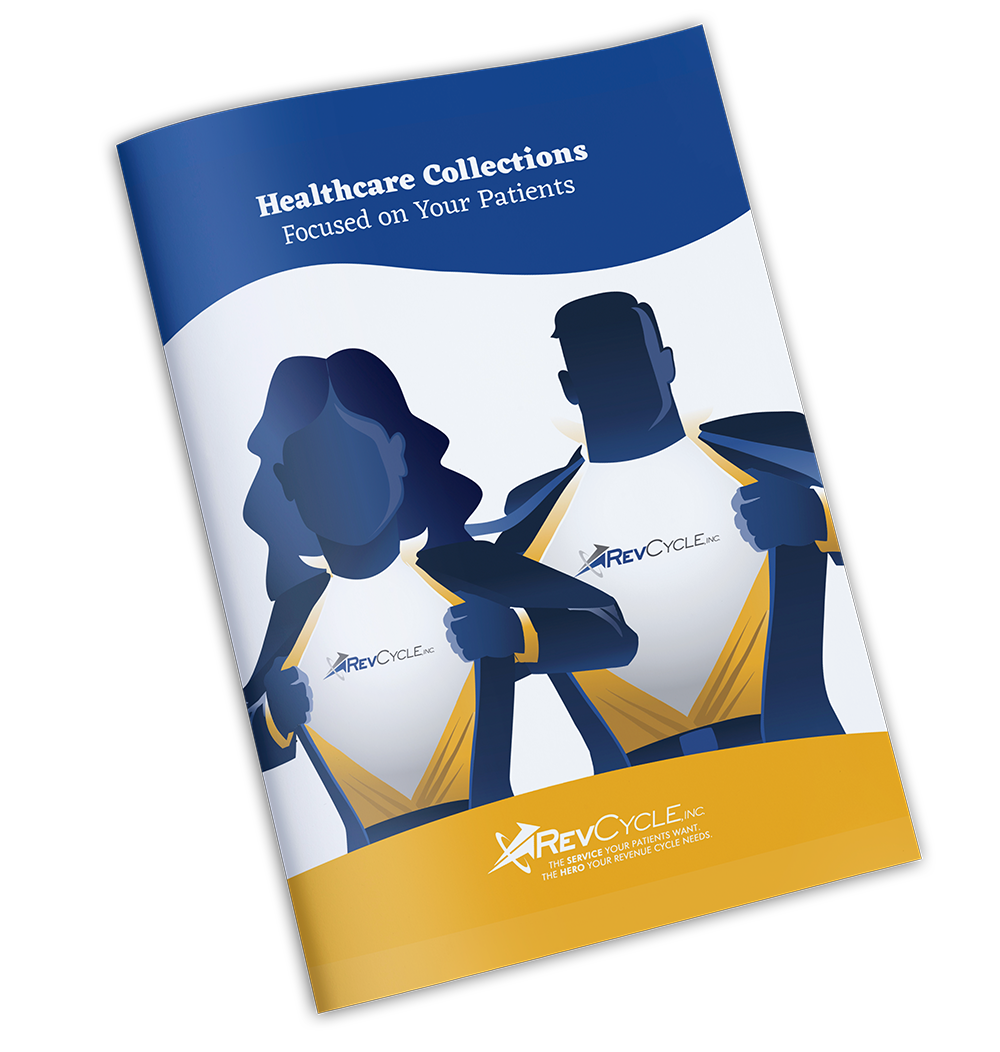 Business Office Solutions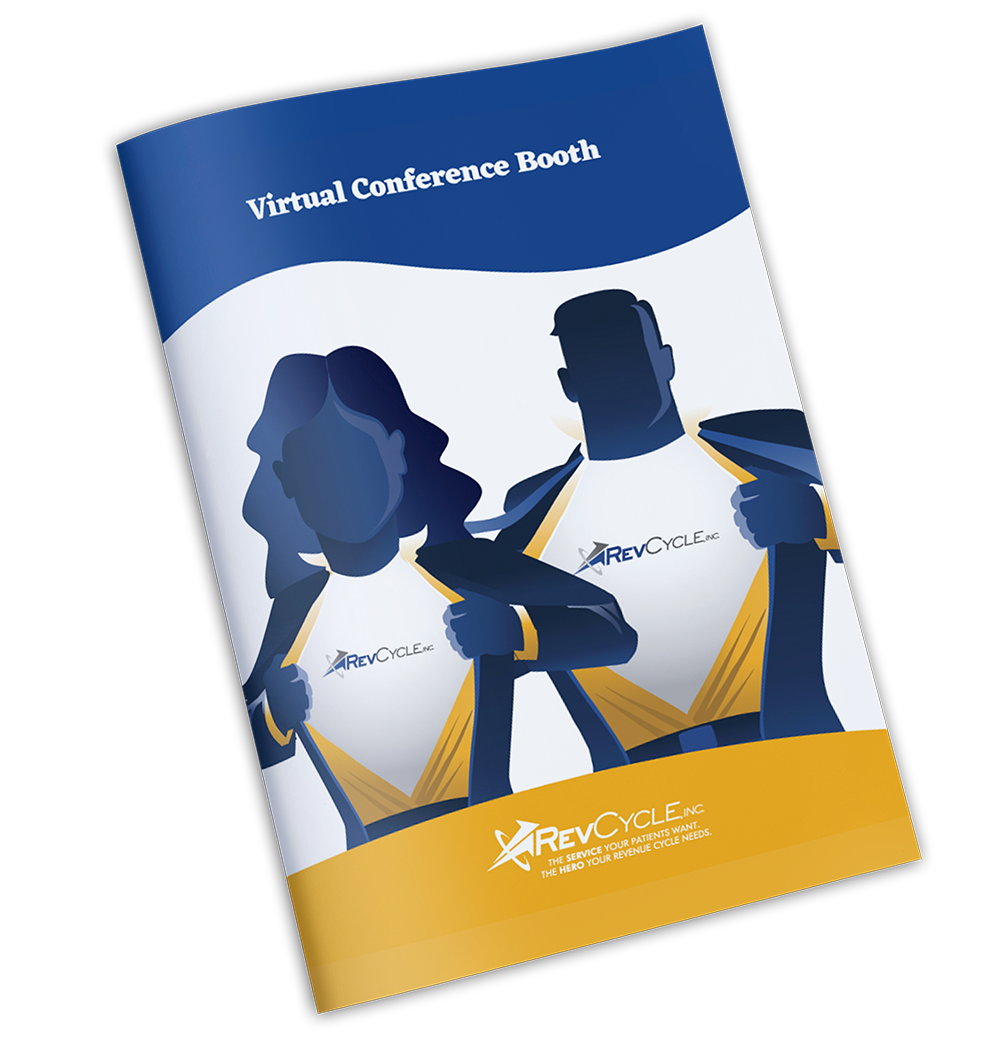 Virtual Booth Conference Packet
Our Revenue Cycle Services
Performance-Guaranteed Bad Debt Collections
Let us return dollars to your bottom line while fostering patient dignity and retention. We will provide a greater "netback" than any competing agency at any price, or we will pay you the difference—guaranteed. Want to put us to the test? We welcome head-to-head, same portfolio split competitions.
Customized Extended Business Office (EBO) Solutions
Ease your administrative burden and focus on what you do best! We offer custom-tailored solutions for every stage of the revenue cycle, including pre-registration, point of service, patient responsibility collections, patient billing, and loan monitoring. We specialize in system-wide combined guarantor billing statements that drive prompt payments.
Internally Funded Patient Financing Programs
Rising costs and HDHPs have shifted more of the financial burden of healthcare onto patients. Traditional 30 and 60 day short-term payment policies no longer work for many patients, and uncompensated care is the result. Our Medical Line of Credit (MLOC) services give your patients an affordable monthly payment plan, and reduce your A/R and collection costs.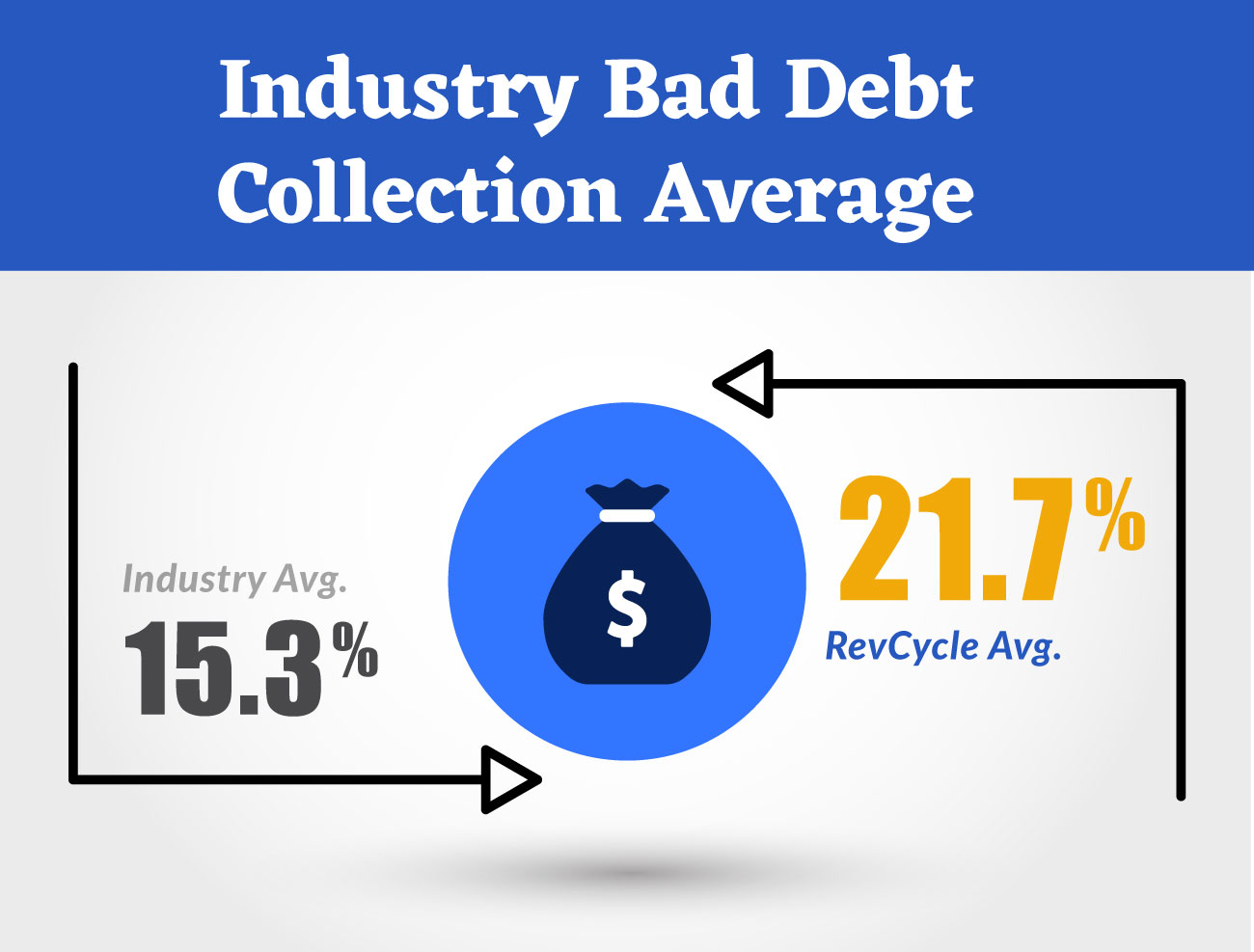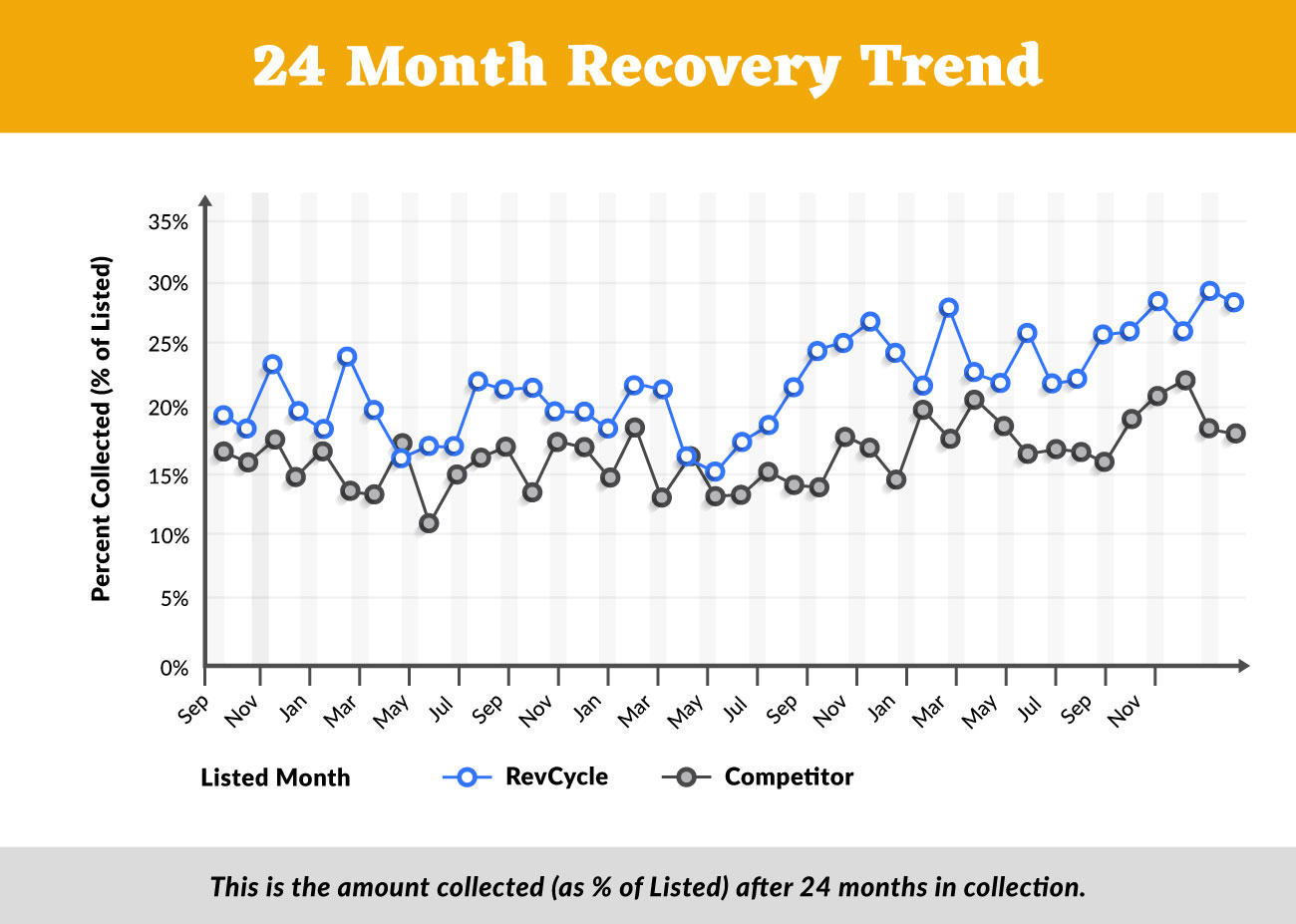 Let us know about your biggest revenue cycle concerns and goals.
Get an entry into our $100 Visa gift card giveaway when you complete the poll!*
*Winner will be notified via email July 8th
What do you do?
Our organization's core purpose is to keep clients healthy and focused by designing and providing customized revenue cycle solutions. RevCycle, Inc. consists of two sister companies marketed under shared branding:
Healthcare Business Services: Our extended business office division products include patient responsibility billing and collections, customer service, consulting, and workflow design.
Alliance Collection Agencies: Traditional bad debt collections tailored for the healthcare industry. Alliance services include primary, secondary and single-source bad debt collections.
What states do you collect in?
We are licensed in all 50 states and jurisdictions within. RevCycle, Inc.'s market is strongly focused within the Midwest (MI,WI,MN, IA, IL, IN, MO).
Who are your clients?
RevCycle, Inc. through its sister companies Healthcare Business Services, Inc. and Alliance Collection Agencies, Inc. services over 700 individual healthcare facilities from over 500 unique provider organizations, including multiple large 501(c)3 organizations. Over 97% of all placements to our organization come from the healthcare sector. RevCycle, Inc. has over 40 years of experience and numerous long-term partnerships with our core clients.
Where are you located?
RevCycle is located in Marshfield, Wisconsin.
43 miles from Wausau, WI
144 miles from Madison, Wil
191 miles from Milwaukee, WI
172 miles from Minneapolis, MN
284 miles from Chicago, IL
What is your recovery rate?
Alliance Collection Agencies' blended recovery rate is currently 6% better than the industry average of 15.3%. Of course, we know that all portfolios are not created equal, so give us a try. Alliance has never been outperformed when competing in a head to head same portfolio agency split.
What makes you different?
There are three key differentiators: our Philosophy, Value and People.
Collection Philosophy: We employ a long-haul philosophy, which in a nutshell means every account placed with us sees our full effort and focus throughout the entirety of its time with us. (See infographics for evidence of the effectiveness.)
Value: We return more dollars to your bottom line.
People: Our Account Managers average over 7 years of experience with us, and the average tenure of our management staff is 14 years. All Account Managers with over 1 year of tenure have received the Professional Collections Specialist certification from ACA International. If you'd like to learn more about what makes us different give us a call today!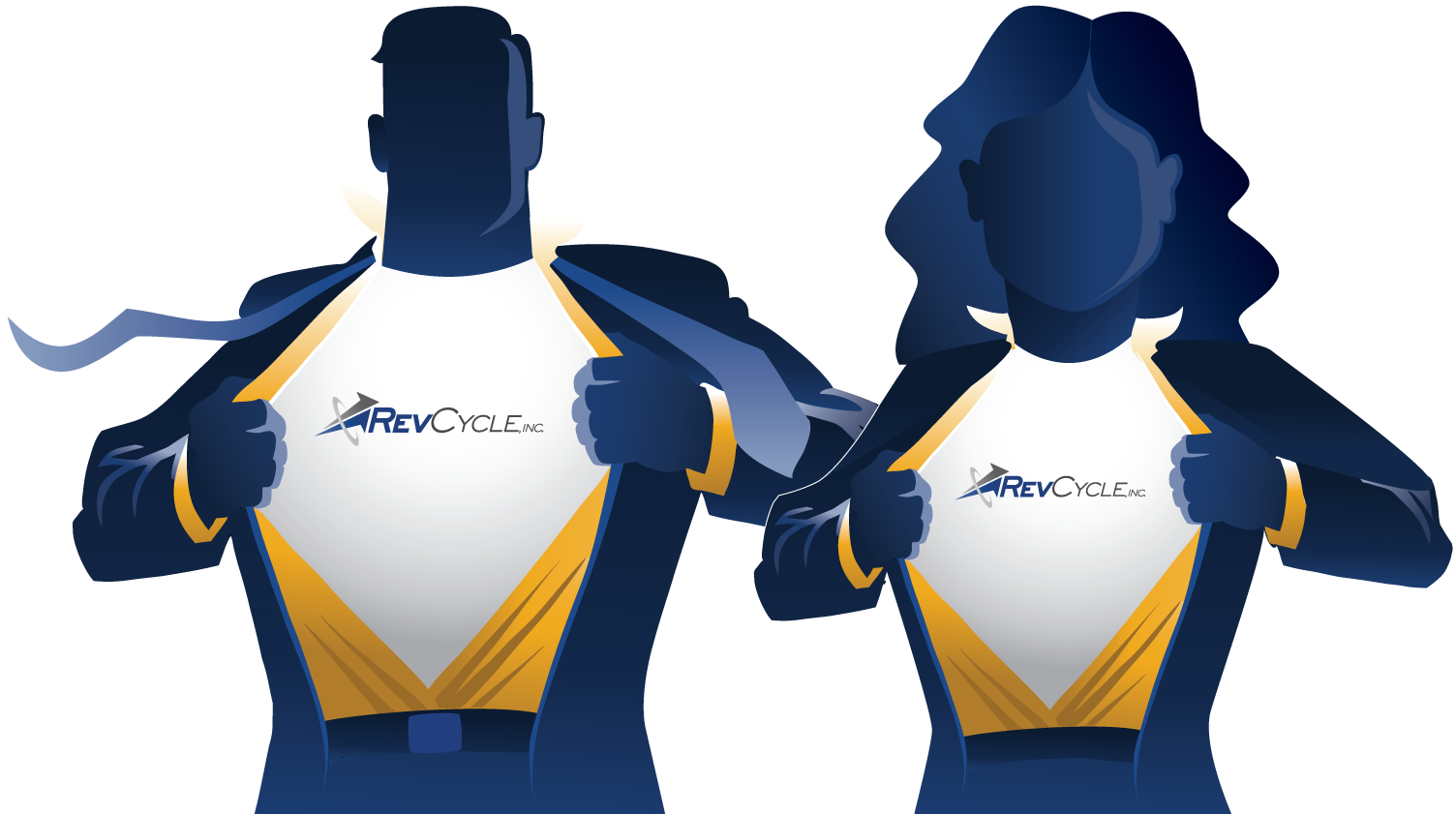 Let's talk about optimizing your revenue cycle. Leave us your "card" and we'll be in touch!
We'd be happy to offer a free consultation on the revenue cycle topic of your choice, provide a price quote, or answer any questions you have. You can also use the chat feature on this page or call (715) 486-2100 to reach us. We look forward to speaking with you!